Dream no longer of the perfect holiday. Experience it with these tips for the ultimate luxury holiday. Whether it's a tropical island, a stunning hotel or exciting activities, we'll show you how to make your dream holiday a reality.
The best destinations for a luxury holiday
There are many unique places in the world that lend themselves to the ultimate luxury holiday. Choosing the perfect destination depends on your interests and budget. Whether you are planning a relaxing stay on a picturesque beach or an exciting exploration of vibrant cities, there are many exclusive destinations that will meet your expectations.
For those who crave a little more adventure, a visit to Marrakech, Morocco, could be just the ticket. This place is known for its impressive mosques and stunning gardens. It's also the perfect place for shopping – stroll through the famous Djemaa el Fna market and browse for handmade souvenirs and other works of art. Or take a carriage ride through the medina at sunset and enjoy the stunning scenery of Marrakech.
If you'd rather hit the beach, be sure to visit Bali in Indonesia. This popular island paradise is best known for its gorgeous beaches and offers everything your heart desires: surfing in the Indian Ocean, diving in the crystal-clear sea or relaxing in luxurious resorts overlooking the sunset. Culture lovers will also get their money's worth here: visit temple complexes and climb spectacular peaks.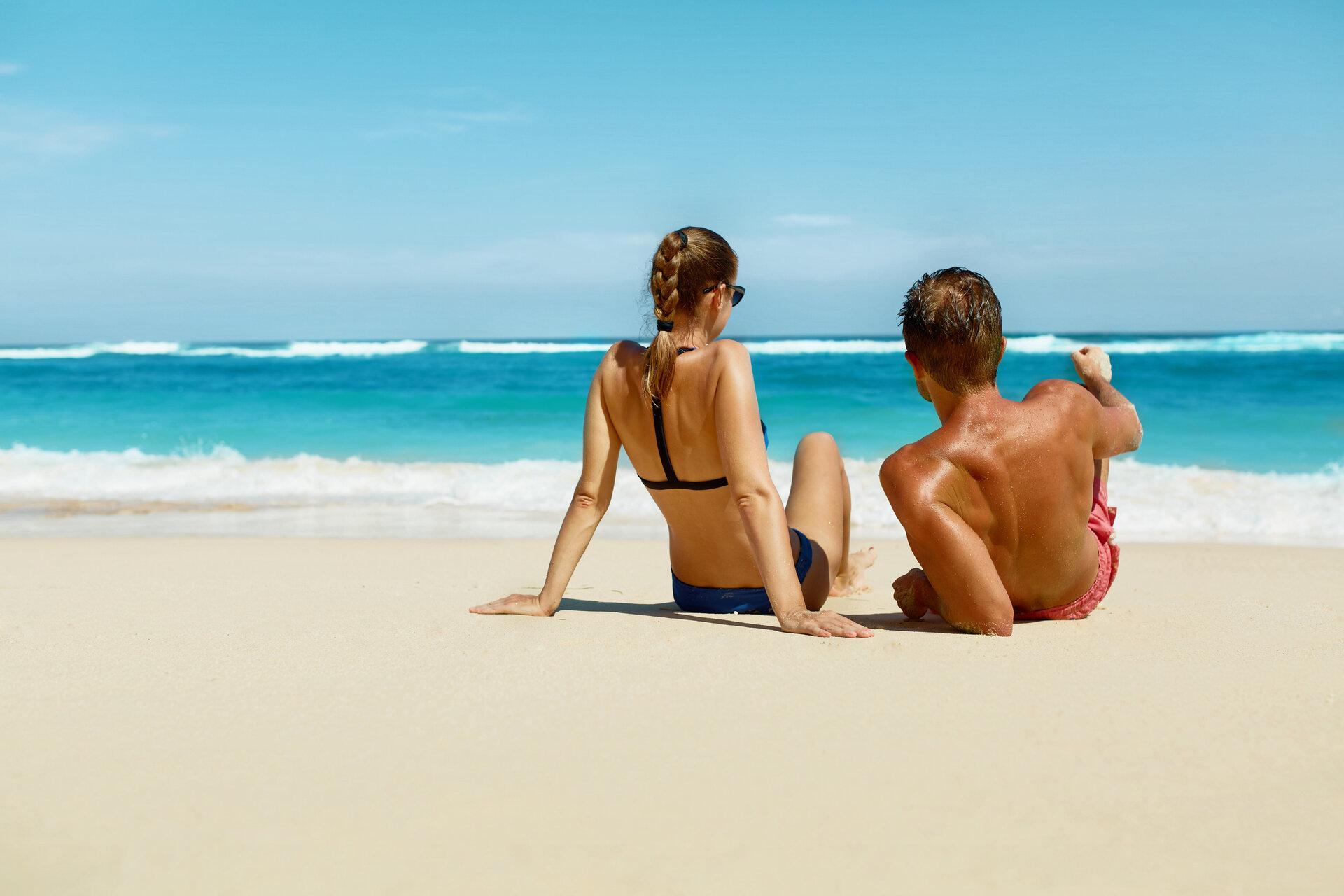 Another fantastic destination for luxury holidaymakers is Dubai in the United Arab Emirates. There are countless opportunities to pamper yourself here: Relaxing wellness treatments at the spa or shopping tours through luxurious malls provide variety. Dubai also offers impressive sights such as Burj Khalifa – the world's tallest building – and breathtaking sandy beaches on the Persian Gulf.
However, the ultimate luxury holiday does not necessarily mean long-distance travel: In Europe, you can also find beautiful destinations that promise comfort and exclusivity – from the French Côte d'Azur to the paradisiacal islands of Greece or Mallorca's Spanish coast. Regardless of the destination chosen – let yourself be enchanted by the splendour of nature or enjoy the rich cultural heritage of Europe! Here, everyone will find something suitable for their dream holiday!
Ibiza – a special kind of luxury holiday
The island of Ibiza is known above all for its hedonistic parties, but also for its special luxury character. The island offers unique opportunities to experience the ultimate luxury holiday.
If you are planning a luxurious holiday in Ibiza, there are various options open to you. On the one hand, you can of course stay in one of the many hotels or resorts. But the many private rooms and flats also offer a wide range of individual accommodation. For this, it is best to contact an "ibiza luxury villa rental". Restaurants and bars are also available for dinners or other events. Another popular place for events are the many yachts and boats moored in Ibiza harbour.
For people looking for some rest and relaxation, Ibiza also has many options. These include wellness hotels, Ayurveda centres and of course the island's many beaches. These not only invite you to relax, but also offer wonderful views of the sea and the surrounding islands.
Whether you are looking for peace and quiet or action – with the right hotel or flat, the ultimate luxury holiday in Ibiza is guaranteed!
Source:
puhhha – stock.adobe.com